Everybody nowadays is inspired by the thousands of dollars people earn through Instagram and frankly, who wouldn't like to know how. So in this article, we will walk you through each and every step from making an official page to actually starting earning money from that page in the simplest and fastest of ways possible. Don't worry if you even haven't heard of Instagram cause you will leave here with all the knowledge you will need to start making money this very moment.
Moreover, if you already have an account set up and have a few followers, we will teach you how to increase the number of your followers. As well as, monetize your followers, with varying strategies so stay tuned because if done right this might actually change your life.
Some Hard Truths
First of all, though all of this might seem simple but you need to know that many people put hundreds of hours on Instagram to actually earn something off of it and we are not going to say that it's going to be easy. It is nonetheless, something that can reward very well. But there are thousands of people who try and fail every day and give up on making money from Instagram.
Everybody just loves to talk about the winners and how much money they are eaning. But, believe me, there are way more losers that nobody actually tells you about. It is possible that you start making money on Instagram as fast as today as some people just hit the right spot. But there are also people who have been trying to make money for months and haven't made a dime. So it doesn't really matter if you get it a bit easy or a tad bit harder, you, my friend have to stay consistent and play as smart as possible, cause only trying hard is never enough. It's always about trying the right way. So without further ado, let's just dive right into it. First off, how to make a page. So if you already know this, skip this part but don't scroll too further down the line.
How To Start A Business Page On Instagram?
1. Download the application
It is the very first step. This could be done through the app store or the play store depending on the type of device. You can download it on your tablets, phones, computers or any other device but it is a mobile-oriented application. Which is probably what you will use to scroll through Instagram conventionally. If you use the application on a desktop, some of the functionalities might not work and might require special plugins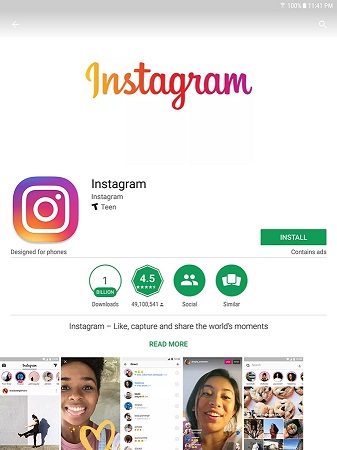 2. Create An Account:
You can do this by either of the following two methods
Sign up with your email address or phone number
Use your Facebook account to sign up. This would mean the application will use the same information and even help you find the same friends.
3. Connect To Facebook
Well, many ask if this is a necessary step. To answer that: Yes, it is necessary for you to have an already set up Facebook page to make an Instagram page. To do this, click the profile icon at the bottom right. Then open the settings menu from the top right side of the page. Moving onto the next page, scroll down till you see " switch to a business account". Pass through the promo slideshows until there is a prompt for connecting to Facebook. After doing all of this, click on "choose a page" and make the page public and then click "Next". This step can only be carried out if you are an admin so do keep that in mind too.
4. Creating A New Business Page
There is no need to worry if you don't already have a Facebook page. You can do this by selecting the option of " Create One" when you get the option of choosing a page. For further engagement and awareness of people, you need to choose categories that best describe your business. This could be:
Sports
Magazines
Blogs
Brands and products
local business
5. Profile Setup
To do this, you have to put in either your email, phone number or your business address. Some information will get auto-filled from the already provided information on your Facebook page. Afterwards, click done and you'll start seeing a graph icon on the top of your Insta app. This is the insight page through which you can track promotions. There you go, you have cleared the first step to start making money on Instagram.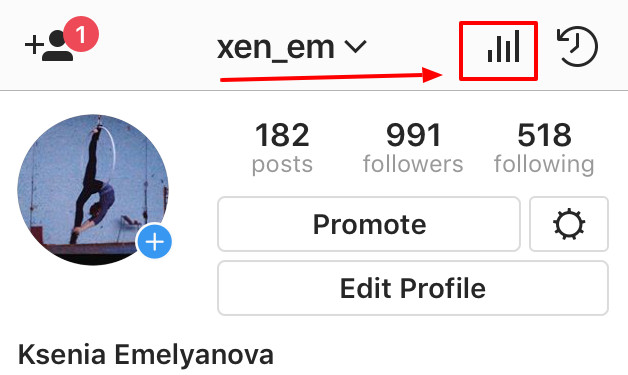 You always have the option of switching again and becoming a private account whenever you feel like it.
6. Editing Profile
Editing your profile is one of the most important parts of setting up your public account. You can add photos, website links, bios to inform other people of what you are all about. You should use a suited username and profile picture as these are the first thing a viewer sees. For instance, if you are a motivational page you should have the profile picture as well as the username that gives off that kind of vibe. And if you are a business, using your brand logo and brand name will advocate all you stand for in just a look.
The bio is a place where you tell people a bit about yourself that hinges people. This is a very important aspect and what you do right here should be chosen very seriously. This is also the place where all of the hashtags are placed, we will talk in detail about them and their effect further down the article. You might also change your bio time to time to make announcements and to introduce something new that you are offering.
7. Filling Up Your Gallery
Your gallery represents the work you do and what you are all about. So, it is necessary for you to have some relevant good quality pictures in your gallery. Remember, that Instagram is a picture-oriented platform and hence what doesn't appeal to eyes cannot attract people in any way. In addition, Instagram also gives you the facility to make changes in your old photos by adding photos. This platform also provides you with the opportunity to make brief videos or collections of photos that disappear after 24 hours. This is also a great way to interact with your audience. You can add a lot of creativity into the production of stories like giving a brief inside tour if you are a restaurant.
Now we will move onto a few ways people actually earn money from Instagram.
Some Strategies To Make Money Off Instagram
Instagram is the second most used platform after Facebook with over a billion monthly users. 71% of whom are under the age of 35. The immense power this platform has nowadays is undeniable. As a recent statistic shows that an average user spends around 53 minutes on Instagram every day. These many people spending this much time mean there is a lot of business potential. So here are the three major strategies that can be used to make money on Instagram.
1. Becoming an Instagram Influencer
These are people that have credibility in their audience's eyes as well as thousands of followers. They are trusted and valued for their authenticity. There are about 500,000 active Instagram influencers that and 81 % of them have a following of between 15,000 to 100,000. This doesn't mean that you need a big number of followers to actually make money as this is also possible with a fewer number of followers depending on the engagement rate of the audience. We will discuss this in greater depth later.
Coming back to the point, Instagram influencing does not require you to make a product. It just requires you to review products and recommend them if you actually do like them. Do not go on promoting products that you yourself would never think of using just for the sake of making money on Instagram. As this will not only prove very detrimental in the long run. But, this will also lower your conversion rates as well as banish the trust your followers had in you.
Now, there are also some drawbacks. For instance, you are not going to get Nike banging on your door to promote their products the very first day. And secondly, there are also a lot of scammers out there you need to be careful of. Choosing a niche that you can work with is one of the best steps that you can take when you are starting off as an influencer.
Biggest Instagram Influencer
Well, the biggest Instagram influencer with a whopping following of 207 Million followers is the all famous football star, Cristiano Ronaldo. But you don't actually need to be a super-level football star to make money on Instagram. You could be a dad that loves to do origami or a mother who loves vegan food and jogging. It doesn't really matter as long as people love your content.
Following him at number two is the youngest billionaire Kylie Jenner with 166 Million followers.
Transparency in posting is another very important aspect. This will incline people to like the authenticity of the things that you talk about and also add value to your recommendations. Which ultimately will lead to you making money from Instagram.
3. Affiliate Marketing
What is Affiliate Marketing?
Affiliate Marketing is basically promoting other peoples' products on your page and getting a commission if the product is actually sold through your reference. Moreover, the commission can be up to 75% for some products. So, it is surely something that has potential. And something that you can do quite easily through Instagram.
How does it work?
Well, businesses, as we all know, need and have to promote their products. Whereas, affiliate marketers do a very good job at promoting those products as they are trusted in their specific niches. So, basically they will plant a link with some descriptions on their websites, in this case, their Instagram page, promoting the specified product. Which, when clicked on, will open a new page from where they can actually buy the product.
When people click on the link, a cookie is stored on their device and the cookie contributes to two main functions:
It helps the business know from which affiliate this customer came through and who must be rewarded in case of an actual sale.
It has an expiration date, which means people don't need to buy the product immediately for you to get credit. For example, let's say, someone clicked through your link to buy a speaker, but they had to run to the grocery store and get some other things done. They get back after a few hours and bought the speaker along with headphones. The affiliate marketer will get compensation for the speaker as well as the headphones. Even though he/she wasn't even promoting the headphones.
There are a lot of affiliate networks that you can look into to find the optimal product for promoting. What is an Affiliate Network you ask? Well, these are platforms that join thousands of merchants that offer millions of products to affiliates like you who want to promote a product on instagram or on any other platform and earn money. We have an article written on some of the"best affiliate networks out there". Go check it out if you are interested.
3. Selling Your Own Product
This goes a bit beyond just marketing and is somewhat like eCommerce. This basically means that instead of promoting other people's products, you start making your own. This could also just be services that you can provide to the wider audience. In case, you already own a website, this would be a big step ahead. If you plan on actually making money out of this, you need to have a sustainable and reliable supplier. You also need to reply to all of the comments and reactions that you might get with great enthusiasm. As this is highly appreciated by every type of audience. An excellent example of this would be Andrewknapp who not only has set up an incredible Instagram page full of his dog pictures. But also promotes his products like his dog's book series through this very page. Here is a view:
As i have already said that the quality of pictures is not something that can be compromised on Instagram. This is a picture-oriented platform and the amount of time and effort you put into your picture is quite visible. On another note, uniqueness is another very big factor that can get your audience hooked on your pictures. Which ultimately means more followers and a bigger audience.
Doing your share of research and keeping a tab on people who are doing the same thing is also a must-do. This will not only keep you updated but will also help you brainstorming more and better ideas.
Opportunities For Making Money on Instagram
Loving the things that you are posting no matter how unconventional they are is also a must. So without further ado, let's dive into what is it that's needed to earn from $100 to $10,000 and let's do that with a few impressive examples. First off we have Tharesa Nguyen, a teenager who makes satisfying slimy videos and gets hundreds of thousands of views.
see the link to her site that's the third strategy we were talking about. Marketing and selling your own product. Surprisingly, this teenager is earning nearly $5000 a month. Seeing how fast her stock finishes, it seems as if she is selling it for free
She is not the only one, two other teenagers namely Rachel Albus and Sara are also earning a fair amount of money from Instagram doing similar things. Wish that we were that innovative at that age… lol
Age, as they say, is just a number that doesn't necessarily define anyone. And any age is a great age to be successful. Moving on we have a 33-year-old woman from Yorkshire. 5 years ago, she got into Instagram and now has become an influential micro-influencer. She is now worth around 2-3 million dollars and earned more than £ 100,000 last year. Her income does not only come from brands, as she also coaches people about creativity and Instagram marketing. Which is what helps her make money through Instagram.
Moving on, we have someone who will shun your beliefs that you need a lot of followers to earn money through Instagram. Introducing Jeena Farmer who is a nutritional therapist and a freelance writer with around 3500 followers. who earns around $100 per product on every mention of a product.
Using Instagram Stories
Instagram stories are almost twice as popular as Snapchat's stories, and utilizing them can prove very beneficial. So, one of the first things you can do to utilize Instagram stories that can actually benefit you is using anticipation. You can make a story introducing the product or service that you are about to introduce. It could be somewhat in line with" Hey everyone, it's me, James and today I have a very special guest with me, the astrophysicist everybody loves Neil DeGrasse Tyson. So, make sure to check our new podcast out cause it's going to be awesome". After building up the hype you can further guide people to go to your website as that's the place where you'll post related information. This will not only mean you getting more traffic on your site but also provide you with a chance to monetize this traffic in a number of ways.
Another thing about Instagram stories
The next thing that you can do is to tell a story, I know I know… who doesn't already know this. But a lot of people aren't storytelling throughout their Instagram stories. They are just taking random pictures and videos and hoping that they in themselves will intrigue the audience. The pictures and videos you add must be interlinked and should make sense as this will create a pattern of flow that will attract people. Doing this, you will get more followers. Moreover, when you promote your services and products, you will be much more likely to see actual conversions.
Lastly, you need to showcase your product/ services or what you are actually doing in your stories. For instance, if you are providing a masterclass on eCommerce, you can show someone who has actually benefited from your program. Following these tips, you'll be able to market your business in a very effective and better way.
Another very interesting point to note at this point is that you don't always need an actual website. As you can launch businesses solely based on Instagram and make money off of it.
Some Prerequisites Of Making Money From Instagram
You can't just set up an account and start posting pictures from your daily life and hope that you'll gain some followers. This might work for your friends and family. But, if you actually want to make money on Instagram, there are some prerequisites:
1. Reaching out and becoming an Instagram Influencers
Why will businesses want to pay you money for just referring them? Well, the answer's quite simple, they get exposure which raises awareness for their brand/ product. Moreover, they hope to make money by selling their products to your followers or being recommended by them on Instagram or in real life.
Instagram is a very good platform for getting organic traffic to whatever you post. Posting at the right time while using the right hashtags ( we will discuss using hashtags in detail later) can very much increase the number of people that view your post and ultimately you followers
So, can you make money with just a few hundred followers?
Well, the answer might be disappointing but it is "No" or very very difficult as you have a very limited target audience. This means your content will not be seen by a lot of people so how can it derive sales for them. So, you definitely need a few thousand followers to even think about making money off the platform.
Getting Instagram Followers Free And Fast
You need to have a great profile image, something that relates to what you do and is professional. You also need to put in your name and intriguing description. here are a few things you can add to your description to make it interesting

Include a self-description: what you are, what you do e.t.c.
List your interest
Use tools like Lingojam to find different bio fonts, you only need to type whatever you want and it will provide you with a number of different fonts. You can choose whichever one you like
Use one or two emojis
Share your contact information so people know how to contact you, this could be an email
here is an example of a good Instagram bio:
2. Making sure that you post amazing, beautiful pictures. Because without good images, you are not going to do well no matter what you do or pull of. The more visual the photo is the better
3. You need to post consistently. Posting once or twice a day is optimal and stick to the schedule
4. Use a long image description. The more thorough your text is, the more people will find you when they make searches
5. Use hashtags, 10 to 30 are ideal
6. Follow 30 people every hour, you can possibly follow more than this but that might come off as spammy. Following the people, that you actually do find interesting. You'll notice that a lot of them will follow you back which will lead to you getting more views and engagement on your pictures.
7. Engage and respond to your audience. When you add photos, people will like and comment. So, make sure you reply to their comments as people are more likely to share your content when you actually respond to them.
2. Engaged Following
Well, having a big number of followers is great but it is worth nothing if your audience doesn't actually engage with you. Engagement shows how much you and your followers care about each other. It further shows how much you value the queries of the people that view your content. Do understand that only with a thousand followers, if you have a good enough engagement rate, you can actually make money.
How to use Hashtags
You can roam around on Instagram all day but you cannot grow your audience without using affective hashtags. Yes, it's that important. Hashtags give you visibility and make you accessible. A conventional Instagram user jumps through hashtags like surfing through channels and then occasionally stops when he/she finds something interesting.
So, what type of hashtags should you use?
You can use vague hashtags like #Selfie, #Happy as this might also get you some audience. But, your ultimate goal is to get targetted audience. We will show you how to do just that but first a bit about how hashtags work.
How Do Hashtags Work
To start off, Instagram's hashtags work a bit different from Facebook and Twitter hashtags. Whenever you post something, you can use hashtags to describe it. For instance, if you are a blogger who loves to travel and you post a picture of yourself typing on a Maldivian beach. You can use the hashtags: #Maldives, #Beachlife,#beachwriting,#digitalnomad, and #writerslife when you actually post your content.
So, anyone who is travelling to the Maldives and is interested in blogging can search for these hashtags and find you. In summary, they not only function as navigation but also improve the overall experience. A hashtag can be of many different types:
Product-oriented
Location oriented
Lifestyle oriented
A specific challenge oriented
A contest oriented
Campaign Oriented
About a specific subject
About a specific community
Event oriented
About a certain Brand
So, now that we know how hashtags work, let's get started on how to effectively use them.
Adding Hashtags In a Comment Rather Than The Photo
Well, as we all know adding hashtags can look a bit messy. This way not only will your image caption look clean and nice but will also make you distinct. Hashtags aren't meant to be seen by people, they are just to help people find you. In addition to this, there is a character limit on your image caption so you can use the comment section to add even more hashtags.
Being Specific
Vague hashtags like #selfie and #happy might have a bigger reach but they can't get as much engagement as specific hashtags do. So what does a specific hashtag entail? Well, it means that you attract a more targeted audience. It adds more emotional appeal as well. As well as, get you more engagement. It goes without saying that you don't need to be superspecific to the extent that it becomes difficult to even find you as nobody would even search that type of a hashtag.
As have already been told above, your hashtags should be from anywhere between 10 to 30. Why not more than 30 you ask? Because Instagram won't let you post the comment if it has more than 30 hashtags so that's your limit. In a recent study, Buffer found that posts with more than 11 hashtags have more engagement than other posts. Another point to note here is that though, hashtags are better, you should have a mix of words and hashtags and if you are planning to use all 30 hashtags, make sure that your caption is long
Finding Relevant Hashtags
Firstly, start off with making a spreadsheet or any other kind of file for storing all of your hashtags. This is more effective than searching for them in individual posts
Secondly, start off by a hashtag that is related to your industry and will interact with your audience. An excellent example of this is #marketers as you can see down below, Instagram shows a list of related hashtags and you can see their popularity just below them
You can add as many of these hashtags as you want as long as relevancy is not scathed. This will give you a very clear idea of how all of this works and how to use them. When you get a list of high engagement hashtags to add them to your spreadsheet or notefile so you can copy and paste them anytime you want. This also reduces the chances of you missing out a few of them.
Stalking Competitors
Swiping up the hashtags from your competitors can prove quite fruitful as they also have the same target audience as you do. It is quite probable that a hashtag that's working for them will work for you as well. Surf through their feeds and note the popular posts as well as the hashtags being used in them.
Determine which hashtags work
One of the best ways to actually figure out which hashtags suits you the most is to actually check them. And to determine which hashtags are performing the best. Their performance can be measured by the number of comments, shares and likes your post gets. Now a few things for increasing that number of followers. So effective use of hashtags means more followers and hence more chances of you making money from Instagram.
How to increase your Instagram followers
A posting schedule- Helps in increasing followers
Posting images once or twice a day is ideal as I have already mentioned above but timing is also a factor. So if you put a picture at 11 A.M. and then 6 P.M. You need to keep up and stick to that schedule.
There is no doubt that there is a correlation between how frequently you post and how many followers you have. As posting every day will get you more followers and visibility and don't stop at making photos only, also make some videos as this also attracts the audience. This can be seen in Nike's page that has a lot of videos in its feed and has 104 million followers.
Add 5 to 10 stories each day
I know that sounds a bit too much but it is relatively easy to do. You can add a bunch of photos or videos but a fair blend of both is recommended.
Posting one live video each day
Doing this at the same time every day. Why you ask? Well because it appears only when it's being broadcasted. So, if you are doing this at random when none of your followers is online, no one is even going to know that there was a live video. Two things you can do to actually tell people about your live broadcast are:
Post a photo that declares the time you are going to be broadcasting live
Post a story daily telling that you are about to do a live broadcast.
To start a live video tap this camera on the upper left corner.
then swipe left to go live.
There will be a three-second countdown and there you go
Live videos are prioritized in the story carousel meaning you'll get more views as long as you are life. So, the more live videos you post the better. And don't forget to experiment with the timings to see which one bears the greatest fruits. As this will move you one step further on making money from Instagram.
Following followers of your competitors
Well, you need to browse people who already have a lot of followers in your niche. After finding them you need to start following their followers. You just need to search the hashtag of whatever it is that you are working on and see who has the first posts as they are the most popular. You go on their feed and click on their followers and follow them expecting they would follow you back.
Become an active member of the community
Instagram is a community of people that interact and help each other out. Here are a few things that to become active as well as grow your audience
Liking photos with hashtags that interest you
Commenting on photos with hashtags that interest you
Liking people's comments that interest you
Tag users with whom you have formed relations on Instagram
Welcome feedback on your posts
Follow people that follow you after ascertaining that they are not spams
Reply to comments by mentioning their name by using @ in the comment
Cross promoting users in your Niche
Cross partnering can prove very beneficial as you will basically be funnelling other people's following into yours. This is effective because we not only trust the recommendations of our peers we rely on other people's influence that prompt our actions
How do you cross-promote to help make money on Instagram
The very first step is choosing the right partners. Ideally, you want to partner up with someone who is not necessarily a direct competitor but has a relevant audience. Take out time to go through hundreds of profiles to find someone who actually does suit you. I know this is time-consuming but it is effective and does not incur any cost.
You could search for a relevant hashtag and see who has the most likes, shares, and comments. It's best to target someone who is not at the top but has decent engagement. Another thing you could do is look for users who have already done cross-promoting before. You could look for accounts where someone's work is appreciated or tagged.
Moreover, there are some sites like influencerDB and iconosquare that can connect you with users that are down for cross-partnering. But, remember they may require some monetary compensation
What can you give them
Well, you are growing your account and you want the user to promote you but what's in it for them. How will you contribute to their cause and aspiration? Answer these questions elegantly and you are sure to get a partnership.
Time Period
Ideally, you want your partnership to be long term or otherwise you will have to search for new partners again and again. Which is obviously not desirable. So, to make the process go smooth make sure that both of you know what's being exchanged.
Running Challenges
This strategy requires hard work and planning but when done right it can have a very significant impact. First of all, you will need to figure out what type of content you want to run. There are various ways you can ask people to participate:
People might have to comment or share one of your photos to become a participant to have a chance of winning
They might have to follow you to become a participant. But they might as well unfollow you when the contest is over.
You could ask them to enter their emails to have a chance of winning
You can also assign the tasks like posting a picture doing something and then tagging you
Rules
Rules also need to be set as there can be no contest without rules and guidelines. This further insures that there are no disputes after the contest is over
Rules might include:
The time period of the contest
How and when will the winner be chosen
The method of becoming a participant
One of the factors of using contests as a way of increasing your followers is that there will be people who are not interested in you at all. But are there just for the prize
You can deal with that providing prizes that are linked to what you actually do. For instance, if you have a motivational blog, you can set prizes as some motivational and inspirational books. Or if you sell a product you could put that as a prize
Now, coming on to one of the most important step: raising awareness for your contest.
You can do this by creating a hashtag that has potential to go viral
By promoting the contest on all of your social media accounts
Announcing the contest to your email list
Writing blog posts about it and paying Facebook to boost them.
And also by listing your contest to contest
Now let's move onto selling your photos
Selling Instagram Photos on Different Platforms
Nowadays there are websites that will pay you actual money for selling your pictures like Foap
This is how it works
It starts with you signing up
After signing up you build a profile
Create a portfolio of your best pictures that you would like to sell
One feature that you can check out on Foap is "Missions". Through this, you can connect with some of the biggest brands out there and contact and sell them
There are also some other market places that you can look into that will pay you money for your photos. Some that you can look into are
500px
Twenty20
Snapwire
Lobster.Media
Sponsoring Posts To Earn Money On Instagram
Another quite famous way of earning money on Instagram is through sponsored posts. But, this is not for you if you have only a few hundred followers. Anyways, here is something that will motivate you: people who have more than 7 million followers get paid over $150,000 per post.
Let's talk about the process that goes into sponsoring posts.
Well after you have got yourself a decent number of followers like $5000 and above with a good engagement rate. You go ahead and:
Create a sponsored post which could either be a video or a photo.
The inclusion of a branded hashtag or link is a must.
Share the post with your followers
Getting paid
Further Collaboration With Brands
As you are going to be dealing with a lot of brands, you need to be organized so making a personalized package can be useful.
Before actually starting a campaign, you should learn more about the brands, the products it sells and the image it wants to be portrayed. Furthermore, you should also look into its budget. All of this information will prove quite useful while negotiating terms and price. Another thing you need to do and it is something that will also help you in the campaigns to come is to set a metric system to actually evaluate how well your campaign is doing and how much value is the brand receiving from the campaign. Listed below are a few ways that can help you measure the performance of your campaign:
Increase in their website traffic.- The brand can determine the increase caused due to your influence using UTM parameter and Google analytics
Increase in their number of Instagram followers.- This is something that a brand will be expecting and something that is bound to happen if your audience actually does trust you.
Sales increasing.- Well, this is one of the main reasons why brands even hire influencers. If your influence actually causes conversions and makes sales well there is going to be a line of interesting brands at your door.
Some Sites That Can Help You Become Visible As An Influencer
Hyperbrands: They claim to be the world's largest at what they do. For all of the influencer's post, they show the brands' audience, demographics, expected views and sales
Influicity: It is another big platform for influencers with over 3 million influencers. They require you to fill a brief form with details about your account and your target audience.
Hypetap
Tribe: This one also has an app and allows you to browse leading brands and lets you be creative.
Revfluence: This is an influencer marketing platform for Instagram and youtube. This platform gives you the liberty to submit your proposals to brands that you are interested in. Moreover, you also get recommended by the platform depending on your followers and portfolio
Famebit: This is a platform owned and controlled by Google. It majorly consists of youtube opportunities. Here you cannot connect directly to Instagram but you have the liberty of including an

additional fee for Instagram
Creating an Agreement With The Brand
This is a necessary formality that you need to see through. But, these not only secure both of the parties but also makes the process much more convenient. This also helps clear any misunderstanding that might have been accidentally conveyed and misinterpreted. So, try to keep it as simple as possible in a way that is mutually beneficial for both the parties.
Most of the website that connects influencers with brands but even if you are not using such a platform here are a few things you must keep in mind.
A clear cut mutually accepted posting schedule
Specifics and intricacies of content
Payment method details
Usage rights
Specific requirements if the post is to be used on other platforms
For any further detail, do consult a legal professional who can further guide you on what needs to be done
Review the brand's guidelines very carefully and don't be hesitant of asking if you don't understand anything.
Picking the right product to promote
The answer to this is quite simple. You research carefully to select a niche and then conform to that niche. This will not only develop your expertise in that specific product but people will also be more likely to trust you this way. This sets up an image in the audience's mind that you know what you are talking about. Which will increase your conversion meaning more brands coming to you for promoting their products? An excellent example is Pat Flynn that targets a niche. When you see the products he promotes, they all belong to the same category. They are all entrepreneurship and marketing related.
Be a bit critical while selecting a product to promote. If you yourself wouldn't but a product that you are trying to sell, don't market it. This is not only unethical but will also ruin the trust people have in your words. You will eventually start losing credibility for a gain of a few dollars in the short run.
Buying Shoutouts
There are many marketplaces where you can find influencers who are willing to promote your product. An example is Shoutcart.com
You can find quality influencers here with a good amount of influence. There are a lot of accounts with millions of followers here. So you can sign up, look up who suits you and negotiate a price.
This is a very good way of getting the name of an affiliate product out there. There are also tools available to refine researches for your convenience. For instance, a minimum number of followers you want the influencer to have.
here are some other platforms you can look into to buy shouts from
Plughype: This is a very useful website for buying shoutouts. It showcases a separate column from where you can choose your niche. The prices of buying shouts start from as less as $15
Jump frame: This is another platform which offers shoutouts in many different niches
Buy sell shoutouts: Another famous platform where prices start from $5 and go up
Grin.co: This is a platform that not only offers shouts on various social media but also offers art and design assistance
Things To Consider While Buying Shoutouts
You can start by looking into the number of followers, likes per post, the bio and the description and don't forget to see if his followers are the ones you really do want to attract.
To get into detail ifitseo has a wonderful article written on this very point go take a look if you want
After critically analyzing and going through a number of influencer and the type of followers. We recommend using someone with around 50,000 followers and a decent engagement rate as this won't be that expensive and will get the job done. But it goes without saying that do whatever suits your budget
And that's about it. You should see an increase in the traffic you get and the number of conversions too.
Handling Controversies
There are pros and cons to everything. And the bigger following you have the bigger diverse level of sensibilities you will have to cater as they say in " with great power, comes great responsibility" so you need to take note if your post might end up offending someone which is not something anyone wants. An example of an Instagrammer who got in trouble due to a controversial post is Snezena MArkoski. This happened while she was trying to promote a coffee scrub with her daughter. So even if there is a chance of your post being remotely controversial to a certain groupthink twice. As this can prove very detrimental and ruin your chances of earning money on Instagram in the future.
However, no matter how much effort you put into actually analyzing the product before marketing it. And no matter how many quality, value-added posts you make. There are always going to be a few people that will hate comment saying things like " You are using people to your advantage"
So, here are a few ways you can deal with hate comments
Don't respond no matter how personal a person gets. Being silent is a way better route than starting a fight on Instagram as this will only end up damaging your image.
Being transparent: So, even if you are not legally required you should still mention if the product is sponsored or paid. Besides, in a recent survey around 70% of Instagram influencers said that their audience doesn't care if the products are sponsored
Becoming an Instagram marketing Consultant
Becoming search engine optimized is one of the greatest ways you can get traffic and earn money but this takes a lot of effort and a lot of time. A recent study run by Ahrefs shows that only about 22% of pages ranking in the top 10 are less than a year old so social media has become the go-to way of publicizing your brand. As this does the job of raising awareness and getting traffic quite fast. Another shocking thing is that around 49% of businesses don't have a business marketing strategy in place
It is still quite shocking that there are not many people out there that offer an Instagram marketing consultant despite the huge effect it has.
Is becoming an Instagram marketing consultant worth it?
Well, after doing a bit of research we found that if you possess some experience and skills you can easily earn around $50 an hour. And as your expertise increase the amount you earn through it will also increase.
Selling Something You Are An Expert In
This is one of the many ways that you can earn money and surprisingly, this doesn't even require too big of an investment and has a lot of potential. You can start off by marketing whatever it is that you want to sell on different social media platforms. Apply the techniques we told above to get a decent number of followers and you could possibly have yourself a business.
eBooks, webinars, and Masterclasses are really in right now. Here is a list of examples.
The popular blogger James Clear sells his habits Masterclass for $69 and $199
Learning how to learn is a course on rapid learning by Scott Young
Udemy sells video courses like they are for selling it for free.
Bryan Harris is selling online courses to get more and more email subscribers
Marketing
Marketing is a very big factor in selling the course at the price you actually want it sold at. This will not only help you make money only on Instagram but is also an essential part of any type of business. It not only adds value but also helps the buyer anticipate what kind of an awesome object or service he is actually stepping into. So, as a rule of thumb only make promises that you can fulfil and that can actually come true if fully followed.
This will be way faster than SEO and will get you to your final result of actually selling your course/services/products as soon as possible and earning money on Instagram.
You can also give people something free like an ebook for giving you their number. From there, you can get them hooked on the value they receive and actually sell them your product. They are way more likely to buy in this way as they will become sure that it is not a scam. And that they will receive actual benefit and value with the amount they pay.
Another way of gaining trust in your specific niche is by making blogs. This will refine your know-how as well as build and cement trust that people will actually have.
Some Drawbacks Of Selling Courses
First of all, not everything you plan is going to go exactly as you plan it to go. There might be some downs that you didn't expect but you have to keep pushing and find innovative solutions. Here are a few difficulties that you might encounter
You might lack confidence in your product. Which means it'd become something that you can no longer wholeheartedly market
You might run out of ideas
People might not actually buy your product despite all the effort you put in.
But, don't worry there is a fix for all of these problems. You can look at the existing products in your niche on Amazon and see how similar courses are faring in Udemy. Another effective way of doing this is surveilling your Instagram audience and asking them what they will be willing to buy a course, a book, a masterclass or something else.
Bryan Harris used a similar technique to make money. He analyzed analytics, went through his popular blogs. He noticed that there were a lot of people interested in list building. So he made a product hypothesis of the course. And set up a google form to collect feedback and gather interest on the subject. Finally, to finish it off, he emailed every person that showed interest. And after addressing their objections and queries he got 39 pre-orders. He then built a course that earned him $220,750 in revenue in just 10 days.
Increasing Your Youtube Audience With Instagram
Who doesn't just love binge-watching youtube, it's not only educational but is also entertaining. Here is an interesting fact about youtube: about 1 billion hours of youtube content is watched each day. It has been concluded that youtube. Youtube influencers get paid the most when compared to the influencers of other social media platforms. So, why are we talking so much about youtube in an article about Instagram? Well, this is because both of these platforms complement each other. Instagram is the place where you can make more personal and short content as well as interact with the people ( your audience) more. Whereas, youtube is the place where you professionally produce final versions of your products.
Getting More Views On Youtube Through Instagram.
You can release short clips of your upcoming youtube video and build excitement. The Instagram stories are a great tool for this. Moreover, you can show people the behind the scene shots and how each and everything actually takes place
Show your real-life and build a relationship with your audience. No matter, how many fans you have, all of them should genuinely be interested in your content. No doubt, that vlogging on youtube can open you up to your audience, but Instagram extends one step further in building relations. You can also receive videos from your fans on Instagram and even make them a [art of your broadcast which will really show how much you care about them. You can address some of your fans that actually intrigue you individually and appreciate their content on a bigger scale.
Engaging with the audience: this will also give you ideas of what kind of content. They can also tell you what kind of content they would love for you to make. You could also set up a Qand A session and then later post it on youtube.
You can use hashtags to get more organic growth and expand on a different type of people
Using different Instagram influencers to actually help you. It can prove to be a great strategy if done right. An example of this was Macy hotel that used influencers to promote their series " Do not disturb" which has nealy600,000 views now
Instagram can derive a great number of viewers which mean more money from brands and adds
Another way of making money on Instagram is to market your Airbnb on Instagram
This is a very unique way of earning money that has never before existed. So, this is basically putting that extra room or floor of yours to some use and actually earning money from it. Airbnb is a site that has over more than 100 million users and nearly 700,000 hosts. This is of great help to travellers. They are growing at an exponential rate and are expected to touch a billion bookings by the year2025. There are some people who have even earned six figures form their Airbnb. An example of this is Scott Shatford
It goes without a doubt that Instagram is a very great platform to promote and market your Airbnb. So, anyone visiting your city has your place in mind with its details if they want to spend a night or a few days. But, there are some things that you will need to factor in:
The cost of the amenities that you will provide like breakfast and cleaning services.
The laws where you live must also be considered
Giving privacy to your guests while still making sure that your personal space is not harmed
The effort to make the room usable if it isn't already in that condition
Some rules of thumb
It goes without saying that the more rules you set as well as the higher the price. Your place will become less likely to be booked. Moreover, you need to make your place look appealing so that people actually want to come and stay. You must also describe clearly
If your visitors can bring their pets
Will smoking and drinking be permissible at your place.
The nearby tourist attractions
Utilities like Wifi, food, an attached bathroom, e.t.c
Is it a house or a room that you are offering
Taking good pictures is a very important part as this is the only way people will be seeing and judging your place. So, try to take as many high-quality pictures as you can.
Some tips:
After posting an appealing profile picture. Don't forget to put in your contact details which will only be accessible after someone has booked your place
Do your research before setting the price and set a competitive price.
Airbnb allows you 500 characters so use them, wisely. Be discrete and honest.
Airbnb and Instagram
There is a wall of insecurity that people might have for living in a stranger's house. So, they must be told what kind of people that will be staying with. Are they friendly people? Will they explain to them the norms of the culture. The Airbnb reives are great but on them, around 82% of listings have more than 4.5 Stars. So, how can you become the obvious choice? Well, this is where Instagram comes in. It is a platform where you can introduce yourself, tell them a few things about yourself and show your hospitality.
Some Tips To Market Your Airbnb
Give a tour: You can show people around your place in a video. Show them the level of comfort and neatness that they can expect. How them the views from your windows and balconies. Give them a walk around the neighbourhood and tell them about any nearby events that might be taking place during their stay.
Posting pictures of past guests and what they have had to say about their stay at your place. For instance, if they left you a thank you note, take a picture of it and post it. You can also go on to share the experience that you had with the past guests. This will show people that you actually care about providing a good experience. Moreover, you can also take a selfie with every guest you cater to. This will not only entice people but will also make for some good memories.
You can also offer some special discounts on special occasions. Getting a discount in the holiday season would be no less than thrilling for people. If it's an offseason, you can attract an audience by announcing some special discounts so that people don't stop coming to your place. You can also create a limited time offer to actually force people to sign up for the deal
Your Instagram account should not look bland with and just a rental business advertising space. Show them your real self. If you love to travel or love to talk about travelling or if you have a great sense of humour, let all of that be shown on your Instagram. A thing as small as a smile can you set off with a great image and set you apart from your competitors.
You can also run paid add campaigns if you are really serious.
Making money off Instagram as a Traveler
Many people out there like myself love to travel and many people who love to travel also view blogs and vlogs on travelling. So a very easy way of earning money while you are doing what you love i.e. travelling is travel consulting. All that you need to do is travel frequently to different places and share your honest reviews about each and everything you encounter on your travel. So, first of all here is an example of someone who has a travel Instagram account
Now a list of things you need to do to effectively market yourself on Instagram
You might need a few thousand dollars to start as you know travelling does cost money and you are not going to make money from the get-go obviously and you might have to start from countries that are cheap like India and Thailand.
After a while, you can also offer tours to families, adults and as well as customized group tours.
"Traveling the world" might sound good but you do have to settle on a niche and sell tours around that niche. For instance, Vantigo specializes in tours around SanFrancisco including wine as well as brew tours.
Another way as I have already mentioned a bit is that you make interesting videos and pictures on Instagram. And shoot some great pictures while reviewing the restaurants you eat at, the hotels you stay at and other things you encounter. Grow your following with the above-mentioned techniques like using good hashtags and stay consistent. You will eventually grow a following than you can go on to do affiliate marketing or sponsor shoutouts and products.
Some More Trips
While posting good pictures can help you grow your following on a platform like Instagram. But, it's alright if you don't find a beautiful sunset or a picturesque countryside to add to your portfolio.
Seeking travel advice from your followers is another way you can not only make your followers feel included. But, You might get to know of some great places that you yourself don't know
Food is a major part of every culture no matter where you go. So, don't forget to share a few pictures of the local cuisines. Moreover, also familiarize your audience with unique practices and traditions as well as norms. This will actually provide value to your followers and get them inspired.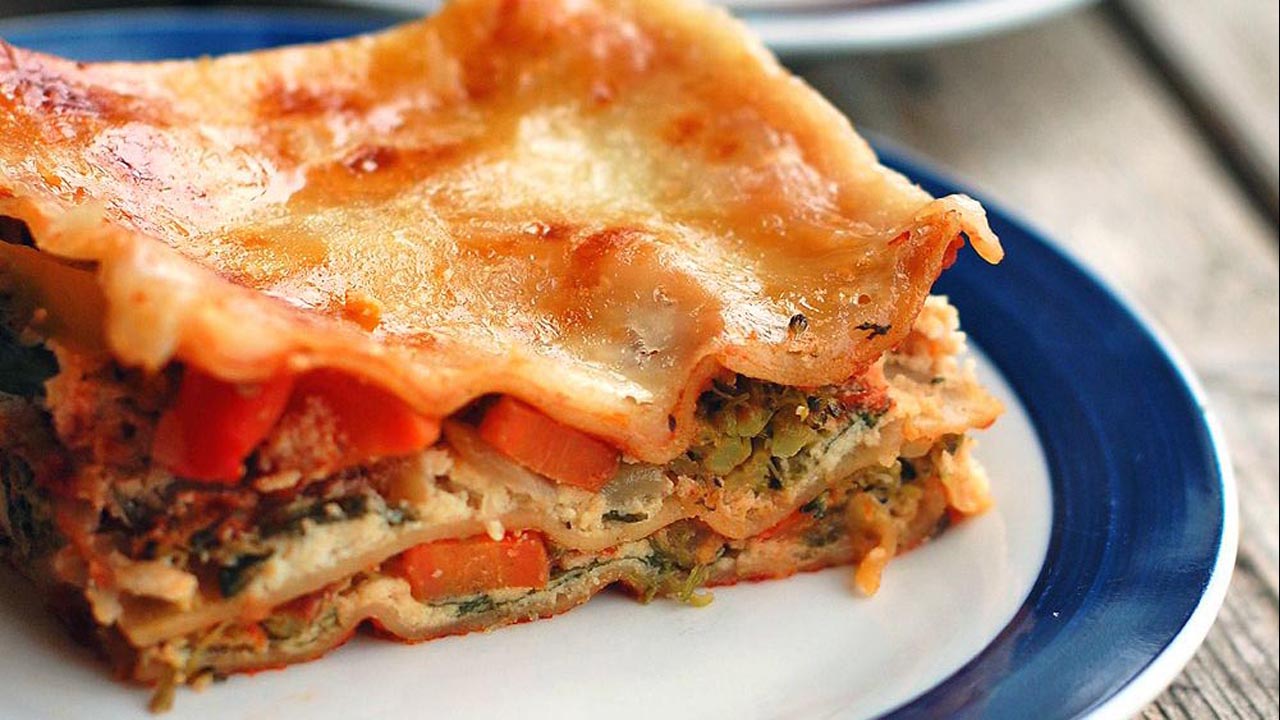 Another way to make money through travelling on Instagram is to sell you travelling expertise. For instance, Chris and Stephanie, both big travellers who have travelled a lot. Stephanie has travelled around 150 countries whereas Chris nearly 200. They both made a course of $ 99 by the name of " Make your dream trip a reality". It's a 33- lesson extensive course that discusses everything from earning miles, logistic, travel strategies, time to travel to different places, hotels, and even techniques to reduce your costs and travel free.
For further info. you can go to Udemy where you will find a lot of courses like" Travel the world free of cost" or "digital Nomad". Some of these courses have had around 8000 students.
Warren Buffet's 'Diversification' Mantra for Making Money on Instagram
Warren Buffet is without a doubt the biggest investor of our time. And he says " Diversification is protection against ignorance". So don't just get stuck on one source of income. Make streams that keep coming through, and even if one doesn't at a time, many others will. So, don't hesitate from doing sponsored advertising, affiliate, Youtube advertising, and private consultation at the same time. An example of someone who makes some good money through consultation on Instagram is Shelly. She makes around $1500 a month by doing marketing, Graphic designing, and editing for local businesses.
Staying consistent is something that holds true for everything, so don't stop hustling and be patient. You are not going to start by making $10,000 a month. It will take time but as you build expertise and trust you will start earning more and more.
Zanna van Dijk tells the story of how she started off by getting free products in exchange for her posts. And how she grew from that to doing collaborations with brands.
Another valid point to note is that no one really knows for sure how the Instagram algorithm works. And, you don't have any control whatsoever over its rules and functioning. There have been many accounts that have been terminated without any prior notice or warning. So, though Instagram is a great way of earning money if you have enough influence. It should not be your only source of income. So make a dedicated website or some other platform for what you want to do along with it and build an email list so that you are more secure. Because the words of Warren Buffet do have their value.
How to make money on Instagram–Fitness
So, you are a fitness fanatic that has been in fitness for a long time and wishes to make money off of it through Instagram. Well,' it is quite possible. As people have started to become more and more health-conscious and getting into fitness. This has some great potential. So the same process goes for this type of accounts too. You will need to get a decent amount of following. As this has started becoming a very concentrated niche. You could try doing something that stands you out. You can use the already above-mentioned techniques like using affective hashtags and following the followers of your competitors to increase your following base.
Another way to do this is either by making an ebook that provides value to people and gives it to them for free after getting their emails and then you could further try to sell them a course that they are already sure will provide value.
Make Content That Other People In Fitness Will Love To See
This could be your pre or post-workout routines
Different exercise tutorials
Motivational quotes from famous
Before and after progressions
What type of protein shakes you use and recommend
Making It Easy For People To Find you
The following hashtags could be useful
#healthyrecipes
#Gethealthy
#stayinshape
#Nutrition
#weighttraining
#Workout
#trainhard
#healthylife
#goalsetting
Moreover, engage with people. Recently Neil Patel discovered that for every 10 likes you get 6 new followers. So, interact with people that follow you and ask for their workout routines too. Give advice on anything if anyone needs one and be as helpful as you can be. This will be really appreciated by the community and you will eventually start seeing an increase in the number of followers.
Some More Tips For Your Fitness Account
As you grow related sponsors and related people will themselves start contacting you. And you can also go on to make the first move with brands. You can start off by commenting and responding to people on the post of sponsor you like. Buy their product, use it and also write an honest review about your experience. While doing this don't forget to tag that sponsor. This will put you on the radar of not only one but many different brands that might themselves approach if not you can DM them too. Here is an example of something that you can DM them
"Hi this is …, I have been a fan of your products and what you do for quite a while now. I myself run a fitness Instagram page of my own. Over the course… years, I have managed to make a following of about … Most of my followers are fitness-obsessed people who fit right into your target audience, so if you offer any ambassador program. Do let me know. Hoping to get a positive response soon and keep up the good work"
Now, Let's move onto some of the most earning fitness influencers on Instagram. First, we have Simeon Panda who is earning around $550,000 from Instagram
than we move onto Ulisses Jr with an instant income of $476,000 and Anlella Sagra who has 11.5 Million followers and earns $428,000 as Insta income
How To Make Money On Instagram As An Artist
As you have probably already known by now, it doesn't really matter what kind of page you want to earn money through on Instagram. The process is always the same. You use the same techniques and strategies to increase your number of followers and get engagement and be on your way. You can refer to the techniques we referred to near the top of the article.
But, Instagram has had a special influence on the art world as you can portray your art on Instagram and any person who is actually interested in buying it can contact. But many artists like AshleyLongshorewho sells her art pieces for over $30,000 on Instagram says that Instagram's been a complete game-changer for her
You can also make videos and photos showing the process that you go through to actually make these photos. This will add a personal zest to your photos and will help you increase your followers. Moreover, this can also pave your way to becoming an Instagram influencer along with an artist. This would mean that a bigger name and popularity as well as you collaborating with brands to promote their products and to make money. You could also then get paid for shoutouts and would have the set platform to become an affiliate.
And she is not the only one saying this. Chris Austin also agrees with her. So keep posting great and unique content and Instagram might just be the haven you need.
How To Make Money On Instagram With Quotes
Well, the only major difference that comes with making money on Instagram this way and any other way is that you need to know a bot of photo editing. You can take motivational photos from the internet or from any other source that you can find. After finding the quotes that actually inspire you, edit them so that they have your logo. Make them look appealing and not like something that's done by an amateur. Even if you are completely new to editing you can easily learn editing to this extent through installing software like adobe photoshop and watching some youtube videos
Another important thing to keep in mind is that this is also becoming somewhat concentrated. So, you can benefit from finding a niche even here. Despite that, the same process goes into increasing the number of followers, making an email list, see how in the picture above, this page is offering a free inspirational book. This could be a tactic that you can use to get people's emails. And then further on get them hooked on whatever it is that you are giving them. This is done by providing great value through the first thing that you provide.
Making Money on Instagram VS Youtube
Well, this is a big one to answer. Both of these platforms have a very big and solid base and can earn you a lot of money. But they do come with their share of differences and the way they interact with people. Youtube is a platform that pays you around 6 to 12 cents per view and is where any type of content can be posted. Whereas Instagram is a bit more personal and where people can Dm comment and interact with the person comparatively easily. Instagram is a picture-oriented platform where people with over 7 million can get paid over $150,000 per post.
There are over a billion monthly active users on Instagram. Whereas youtube has 2 billion monthly users. Youtube has made many people millions of dollars. An excellent example of this is Pewdiepie who is now worth over $30 million. So there is more money on youtube than on Instagram but businesses are starting to trust Instagram influencers more as their engagement rates can make a lot of difference in their revenues. 83% of Instagrammers that they discover some new products and services through Instagram. And a further study also shows that just by being on Instagram, a brand can portray a good image. Moreover, 50% of Instagram users at least follow one brand. On the other hand, an average of 5 billion videos is watched on youtube every single day.
Conclusion
 Well, though both of these platforms have a great amount of potential. Youtube is comparatively difficult to operate and can require more time for you to actually start earning off of it. And though Instagram is comparatively easier, the money potential depends on your engagement rate and followers. In conclusion, getting money off of both of these platforms is going to require a lot of effort until unless you are a celebrity. So we recommend you to start off by Instagram and then come to youtube and if you are planning on choosing only one of these platforms as a beginner. Instagram will suit you better.
Earning Money Through Photography on Instagram
A few years back, you needed a lot of preparation and stuff like cameras and studios and then go onto publishing those photos and then earning money and getting contacts. Well, Instagram has made a lot of things a lot easier nowadays.
Fist of all, you can sell the photos you capture for a good amount of money. For example, back in 2014, Daniel Arnold made $15000 in one day through selling his album of photos he took with his iPhone and remember this was back in 2014. Moving on we also have Adam Senatori who is another photographer that also earns and has great potential.
You Can Also Offer a Paid Service and Advertise it Through your Instagram Account.
You could this by deriving organic traffic through the techniques that we have already talked about. Or by paying Instagram to become more visible to anyone who might be interested. But remember you need to have a great profile because you will surely be judged on its base.
You could also become an influencer
This would mean that you would become someone that people will actually watch and trust. You could show them behind the scenes effort that goes into making those photos. This will add a personal zest to your photos and will help you increase your followers. Moreover, don't forget to take suggestions and ideas from your followers. As your followers might be of the same field and might actually help you out. This would mean that a bigger name and popularity as well as you collaborating with brands to promote their products and to make money. You could also then get paid for shoutouts and would have the set platform to become an affiliate.
If you believe that it's a hassle to get your pictures from the lightroom to Instagram. Then believe me it's not. Using DSLR and your other stuff and expertise will only help you come off as more professional. And as I have already told in the above paragraph, don't forget to shoot the whole process or at least the interesting bits.
Focusing on a niche
This is one of the best decisions that you can make. This will not only help you grow your channel at an astounding rate but will also decrease your chances of success. I know.. I know that you might not want to choose a niche and keep a broader spectrum. But it is very highly recommended that you at least start from a niche and then you can gradually work your way up if you want to. But there probably won't be a need of doing that because as you get started with a niche, you will start seeing the benefits of choosing a niche and lastly post only the best content you produce. Because you don't want even a single bad photo to be there in your portfolio. As one bad picture is all it will take to ruin the image you have so be critical on whatever you post
Post with consistency but don't overdo it
Posting regularly at nearly the same time. You don't necessarily need to post 4 or 5 pictures a day but the ones you do post 1 or 2 must be of top-notch quality. And try not to falter from your schedule of posting pictures as much as you can.
Moreover, if you are using your phone, don't forget to use filters… app-specific filters. One of the most popular filter apps that you can use is VCSO. So give it a try too. On the same note, building good relationships with other fellow photographers can also prove helpful. They can tell you if they come across something interesting that you must check out. And they can also check your photo and tell you if they feel there is something wrong with it. Don't forget to complement their work too as well as tell them if you find something that can help them too.
Now moving on to answering some popular questions
Can You Make Money On Instagram With Just 1000 Followers? 
Well despite many people telling you that it is not possible, you can make money with just a 1000 followers but it will probably not be enough. And that is If you have a good engagement rate.
For this to be successful all of your followers must belong to your niche. If that's actually the case you might actually have a chance of getting paid by a brand of that niche. But this might not be much, even if you have a good engagement rate, 1000 followers is just too less, keeping in mind the already saturated market with people having millions of followers. So, do contact some brands of your niche and keep working to get more followers. And don't expect to get much money you'll probably only make around $10 on posts.
Final Words
To end it all of, Instagram is a great way to earn money online. You can choose from being an influencer, an affiliate, an entrepreneur promoting your product or anything else. And you have the potential to make money through any of these. But it is not as easy as it sounds and you will have to put in a lot of effort at the start. The most difficult part that we have heard from many influencers is staying consistent even if you are not earning a single dime. This requires you to do something that you actually love and care about. Or otherwise, you will also be one of the hundreds of people who tried and gave up.
Moreover, as we have already discussed, don't make Instagram the only stream of your income. Develop a website about a thing that you actually want to pursue. See things that actually interest, start a youtube channel if you want. And laslty also think about writing a blog. This will be a great way of showing people that you actually know what you are talking about and also might increase your sales through your website.
Final Final Words
Keep yourself super informed of the changes that might affect your business. Start reading a book on whatever niche you are targetting so you better understand the technicalities. Or if that's not your thing at least start seeing youtube videos related to that content. Ahrefs makes some pretty good youtube videos that can help you understand how the online world works and how you can make content that actually matters
All of this work is online and doesn't even require you to go out of your home. Which many times lead to people losing motivation and an increase in procrastination. So you so need to keep yourself in balance. Also don't neglect your health no matter how much time you have to give your business. Set aside 10 to 15 minutes of meditation if that's your thing and start eating healthy. Because as they say " If you can't take care of yourself, you can't take care of your business". We really hope that this article was useful. Do ask if you have any further queries about making money on Instagram in the comment section below and Best of luck!!